Three ways to make learning better!
FrogPlay is a great way to engage your students - with FrogPlay, students can test their ability to put their understanding into practice, analyse their strengths and weaknesses and reward them for their efforts!
FrogPlay's features can help in three different ways:
9 Question Formats
Set Quiz Marks and Auto-Mark
Mini-games
Leaderboards
Points and Avatars
Help Your Child Learn and Assess
9 Question formats
Various question formats test how well your child can adapt and apply what they have learned from their lessons and studies!
Instant feedback (auto-mark)
As your child completes quizzes, questions are automatically marked to give them instant feedback on their performance!
Review Your Child's Progress
Detailed Analytics
Get all the information you need at your fingertips! FrogPlay's Analytics allows you to see data in four different layers: School, Subject, Individual Student and Weekly periods.
Engage and Reward Your Child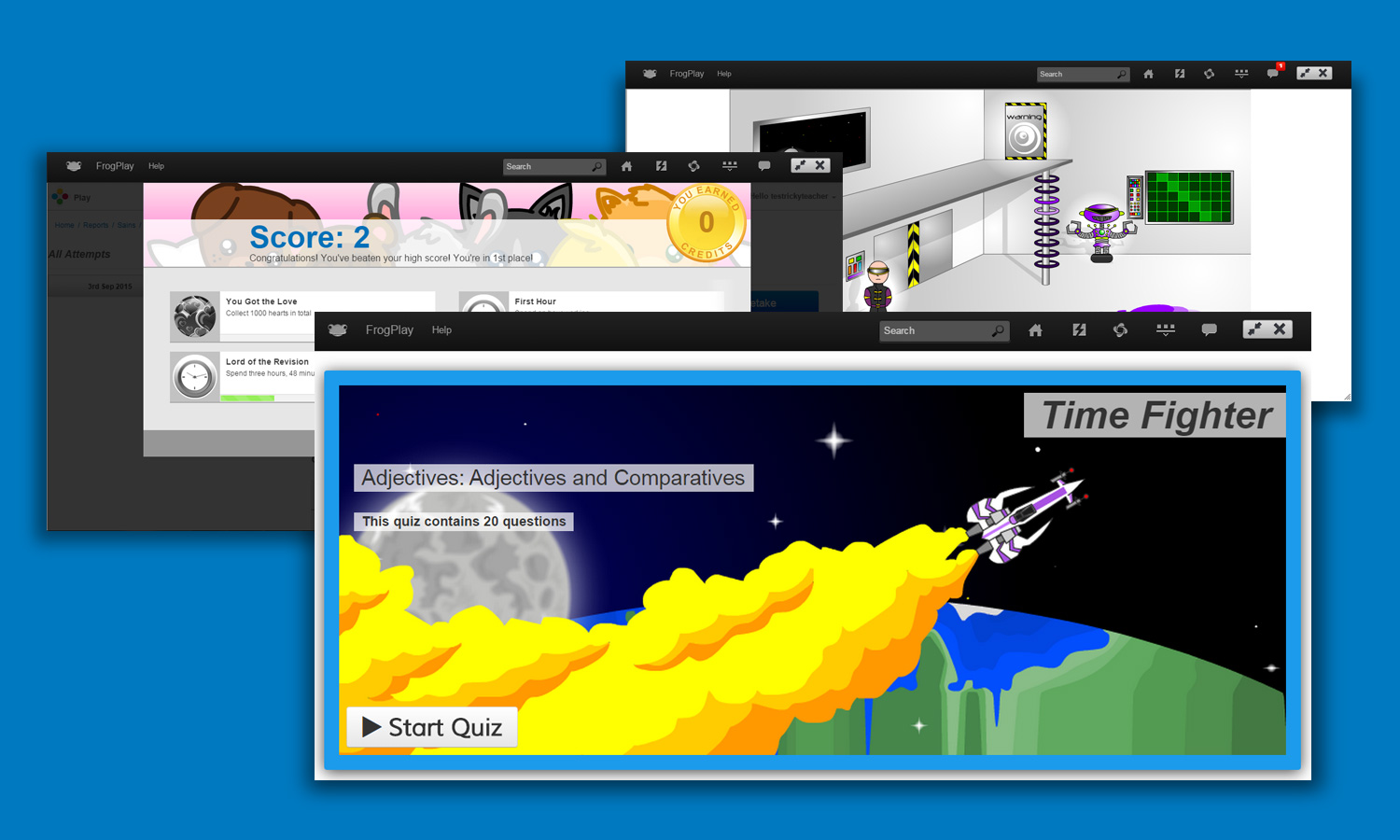 Mini-Games
Play games between quiz questions - this is a great way to reward your child, and help pace their progress. A student also gets more time to play if they do well in a quiz, encouraging them to give their 110%!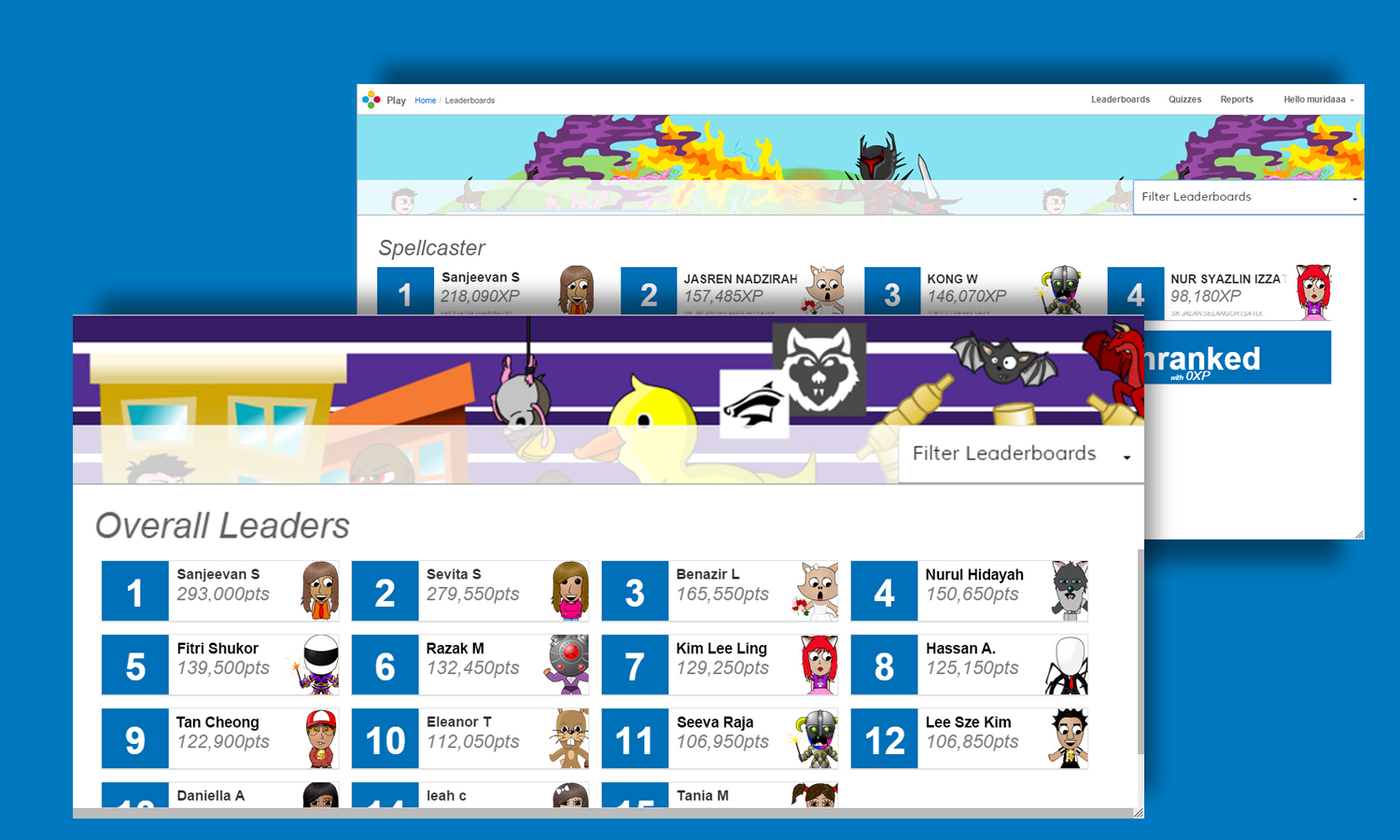 Leaderboards
A school-level Leaderboard shows the highest scoring students in each mini-game. This encourages students to stay competitive in their revision, because by doing better, they get more time to play and get higher scores!
Avatars and Rewards
A cool virtual Avatar for your students to call their own. Using Credits earned through the completion of quizzes, students can buy unlock more mini-games and buy decorations or pets for their Avatar, giving them a great reward for their efforts!